Master Thesis in the Research Group Silicon Nanostructures
The Leibniz Institute of Photonics Technology (Leibniz-IPHT) in Jena is a non-university research institution and is closely related to the Friedrich Schiller University Jena and a member of the Leibniz Association. The Research Group Silicon Nanostructures at Leibniz-IPHT now offers the possibility for a
Master Thesis
on the subject
"Formation and characterization of functional Sn/SnOx surfaces"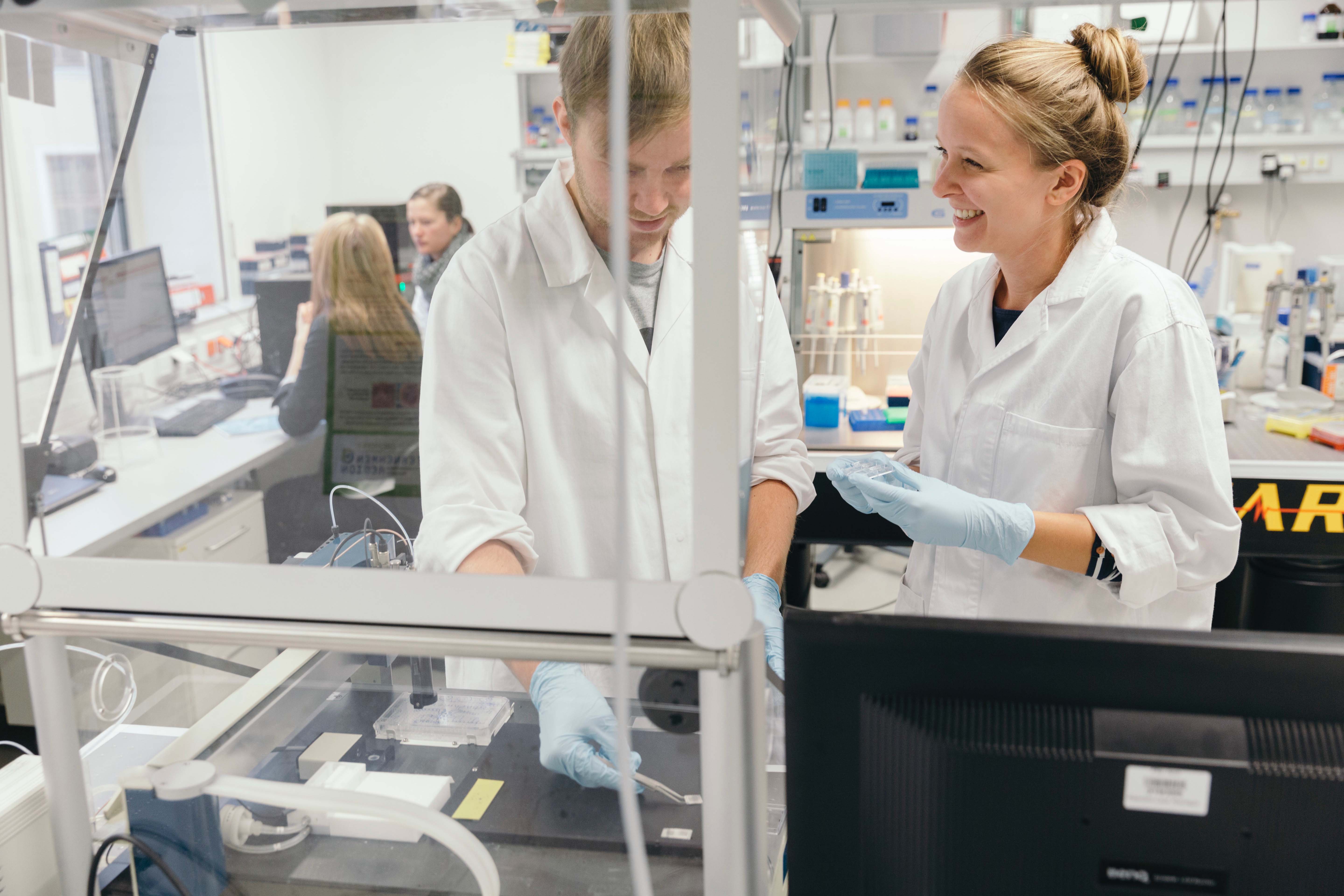 Your field of activity:
The main research focuses on the formation and characterization of plasmonic active Sn/SnOx on different nano- and un-structured surfaces (silicon, glass, quartz) for the biophotonics applications. The Master Student will be integrated to the research group of Dr. Sivakov. The Master Student will be responsible for the pre-patterning of silicon surfaces for further intersection with functional tin oxide layers. For the formation of the tin-based plasmonic active nanostructures by metalorganic chemical vapor deposition (MOCVD) using tin (II) volatile alkoxide precursors will be applied. The characterization of achieved surfaces will be performed by surface analytic methods like SEM, EDX, UV-vis, IR, Raman, etc. The Master Student is expected to have already some hand-on experience in the thin film technology and surface analytics.
Your tasks:
Top-down formation of silicon nanostructures
Thin films growth by MOCVD
Process optimization (temperature, duration, substrates, etc.)
Characterization of achieved thin films: microscopy and spectroscopy methods
Your qualification:
Master student in the field of physics, materials science or comparable
Your knowledge and skills:
Be interested in the subject and interdisciplinary research, work independently, be experimentally skilled and take the initiative
The ability to work creatively, independently and good English skills
We offer:
Comprehensive research training on thin film technology and characterization tools
About us:
We are a modern, internationally oriented research institute. The compatibility of work and family is one of our central concerns. We value diversity and therefore welcome all applications - regardless of gender, disability, nationality or ethnic and social background. If women are underrepresented in the area of ​​the advertised position, they will be given preferential consideration if they are equally qualified.
Further information:
If you have any questions, please contact Dr. Vladimir Sivakov, Tel. +49 3641 206 440 / Email: vladimir.sivakov@leibniz-ipht.de.
Application:
Please submit your English application preferentially via Email as one pdf file (max. size 15 MB) including your CV and certificates.
Or simply apply via our job portal by clicking on the "apply" button: